Late August, 2002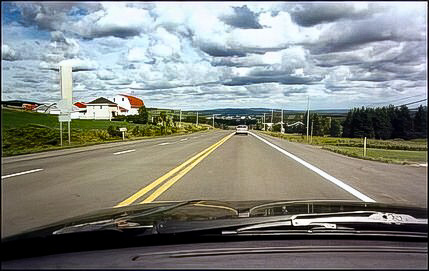 Here are the parameters that defined our vacation:
14 Days on the Road
Find by chance Economy Motels and Restaurants that Looked OK
A Secondary Option of a Tent Site and Camp-stove Cooking
As Much Fresh Seafood as We Want
Photography limited to Two 27 Shot Disposable Flash Cameras and A Borrowed Older Digital Camera with a 40 Shot limit
Coastal Exploration Both Human and Physical, with a Serious Beach Component
Tim Horton Coffee
Dollar Stores, Local Crafts and Artisans
Dash to the New Brunswick Coast
We managed to leave Toronto by early Monday afternoon, the August Civic Holiday, 2002. The twelve lanes of Hwy 401 eventually narrowed to four. Thankfully the heavy long-weekend traffic was heading in the opposite direction, back towards Toronto. By dusk, we were careening through busy Montreal freeways, negotiating detours, construction, and French language road signs that confirmed that you just took a wrong turn. Amazingly we came safely out the maze on the far side and continued east until finding the Bar Motel Drummond in Drummondville, Quebec, and our first night's rest.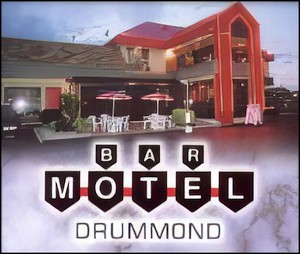 We woke to steady, heavy rain. With a full thermos of fresh, hot Tim's coffee, we continued east through the downpour past Quebec City. We followed the south shore of the St. Lawrence River until turning southeast and inland on Hwy 132. The road cuts across the base of the Gaspé Penninsula to enter New Brunswick at the mouth of the Restigouche River near Campbellton.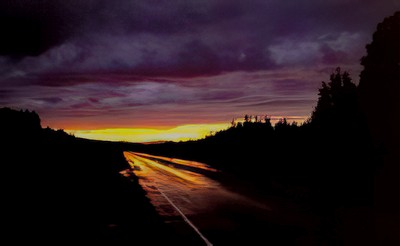 The drive on Hwy 132, through populated farmland and villages, gave way at the high point of land to a lushly green, twisting, wild river valley that rapidly dropped to sea level.

In the overcast and intermittent rain, the local towns, Campbellton and Dalhousie, weren't too appealing so we kept driving until nightfall in Bathurst NB, and a comfortable motel.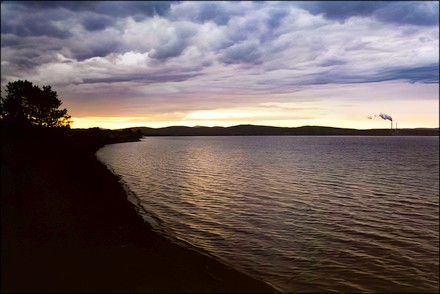 Our normal late start on a blustery Tuesday morning leads us to the main highway south to Miramichi, the amalgamated towns of Newcastle and Chatham.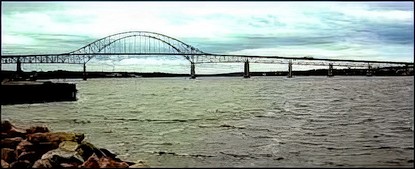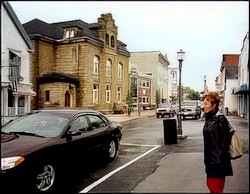 The sun slowly returned as we wandered down the Acadian coast, stopping at Cap Lumiere dune, an undeveloped, natural beach just south of Kouchibouguac National Park, near Richibucto. A little too cold for swimming though.
A little further south we poked around the fragrant wares of a small soap artisan Savonnerie Olivier in Sainte-Anne-de-Kent.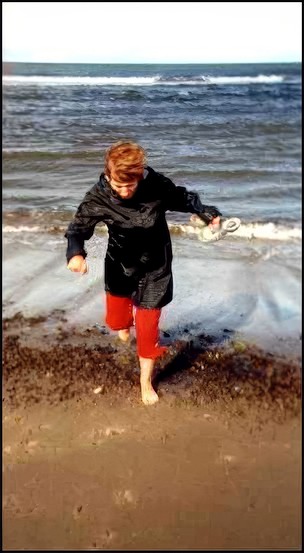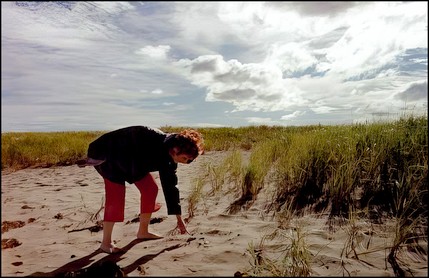 We tried for our first lobster supper at McPhail's Lobster Haven in Bouctouche (only to find out the the storm had prevented the boats from going out and all that were left in the restaurant were a few claws and tails), and we foolishly thought we could find a room in Shediac, where famous Parlee Beach is the primary local seaside playground of urban Moncton.

Unfazed, since Moncton was only 30 minutes away, we headed to town for some sleep. Guess what? The entire town's supply of rooms was booked. By about 11pm, and rapidly tiring, we decided to continue south to Sackville. I had fond memories Sackville because it used to be home to the Radio Canada International's shortwave transmitters that I listened to as a kid. And it was here that we had the immense luck to find a friendly store clerk who took time to phone local motels and B&B's until she found us a great room at Lynda Lukey's Pumpkinn Inn B&B another half-hour away in Port Elgin. It was even on the route to Prince Edward Island, our next destination.
Prince Edward Island
We woke at the Pumpkinn Inn B&B to a crisp but rapidly warming day in Port Elgin, New Brunswick, just under 30km from Cape Tormentine NB, and the bridge to Prince Edward Island. Last time I visited PEI the bridge was barely an idea. Now it's an all-weather concrete meme.

Anxious to experience driving over the Confederation Bridge to PEI, we quickly reloaded the car and headed out to the rotary, the Canadian Maritime equivalent of the European 'roundabout', and the highway to the bridge. No charge going, only when leaving the Island ($37.50 per car in Canadian funds [ed 2002]).

Driving across the Northumberland Straight on the Confederation Bridge from Cape Tormentine, NB to Prince Edward Island is so casual and utilitarian that the wonder of it is often missed. In a car, only occasionally do you get to peek over the concrete walls. I think I'd like to try crossing it during a stormy winter dawn from the perspective of a large truck.

Our uneventful drive eventually culminates in an official tourist mall with Island Crafts, Celtic dancing girls, Liquor Store, Government Services, etc.
After the excitement of Moncton being 'full up', we were spooked, and decided to reserve a room in advance by phone for our first night on Prince Edward Island. On a recommendation we booked a room at the Royal Park Country Inn in Cornwall (just on the edge of Charlottetown).

Our most expensive night of the trip was spent in a 2nd floor room meaning we had to lug up everything we didn't want left overnight in the car up and down the stairs. And without a fridge to keep our food fresh overnight, we had to run up and down to the ice machine to restock on ice cubes for the coolers.

We'd seen lots of motels along the route we'd taken the day before, so we planned out our next day to include finding cheaper lodgings before lunch.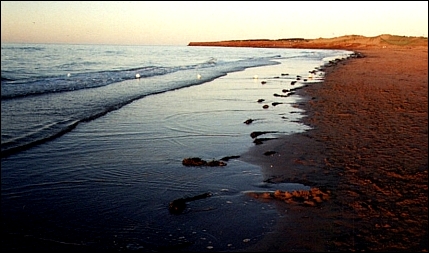 The idyllic green rolling potato fields backdropped by the ocean have a darker side these days. 100,000 acres of potatoes on a tiny island has led to severe agricultural chemical runoff. "Since 1994 there have been 23 confirmed fish kills in 17 different island rivers caused by pesticide runoff from potato fields" (Jeff Wilson, Financial Post, Sept 10, 2002). But even the tenacious and ugly sounding potato wart can't erode my love of real french fries!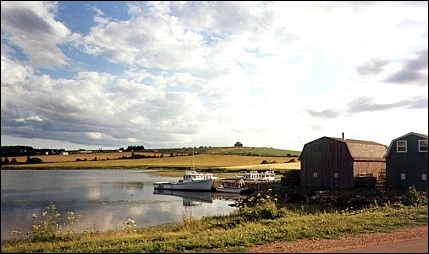 One of our first stops was to the Cheese Lady Martina TerBeek [ed. currently Glasgow Glen Farm 2013] in Winsloe North to pick up some homemade gouda. We bought a good selection of cheeses, herbed varieties for gifts, and some extra old real stinky aggressively garlic cheese for us. Mmmmmm! Just fantastic!

In a sampling frenzy, we tasted just about every jam, jelly, and marmalade at the PEI Preserve Company. We had lots of food fun in PEI.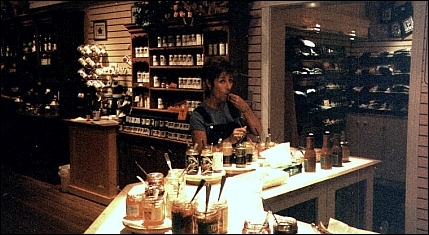 Of the many 'lobster supper' restaurants, we eventually chose two to visit. All seemed to have similar menus but distinguished themselves by having different 'unlimited' menu selections and one or more distinctly superior items.

I was a quick fan of the New Glasgow Restaurant, with its freshly baked, hot and tasty, unlimited rolls. And the New London Restaurant had the best clam chowder and the freshest Malpeque oysters.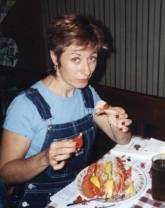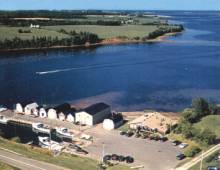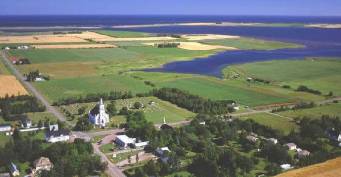 Malpeque was one of our special stops. I'd listened to Ed's stories of growing up in seaside Malpeque and promised that I'd try to find some remnants of his memories. But the years quickly erase what the mind holds clear and we had no luck on our search.

We did, though, manage to bring back a 6 pack of his fondly remembered Seaman's Lime Rickey soda pop. Seaman's was bought by Pepsi this year but the pop is still sold in recycled & reused glass bottles. The soft drink maker had survived because of his 11 popular flavours and the 1984 provincial ban on disposable bottles & cans. [ed. Ban ended 2008, bottling plant closed, 4 flavours left, made in NB]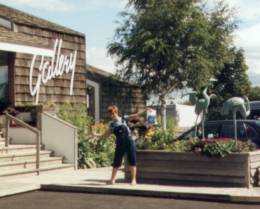 PEI is an island of artisans. The density and variety of crafts is amazing. Some of the more interesting, and expensive, we found in the Dunes Studio Gallery (even if some were imported from other provinces). I don't usually get excited in stores, but the quality of the art on display was impressive. Fortunately our budget prevailed, and our only purchase was a small birthday treat for one of our friends.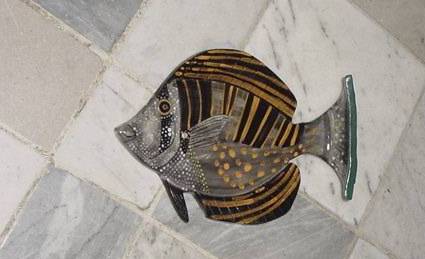 When I did finally break down and buy, it was for a hangable pottery piece for Marsha, a Yellowfin Surgeon fish from Pottery by the Sea, in North Rustico.

Just before sunset, we cruised into the north shore national park near Cavendish to experience the world famous sand dune beaches. Overcoming the park's board-walks and fearless red foxes, we reached a beach long and big enough to allow us to wander off from the crowds for a few moments alone with the ocean. Awesome!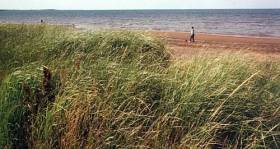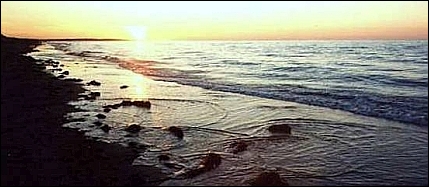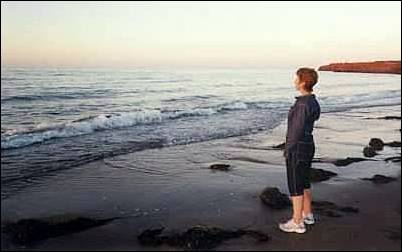 We leave the beach as darkness fully settles in and drive towards the town of Cavendish, planning to continue back to our new economy priced motel near the Charlottetown airport. But glowing in the dark is a resort mall, built in wooden board-walk style, surrounded by a busy gravel parking lot. Wow! More stores! And all the special tourist food ones. Cow's Ice Cream, deep fried Beaver Tail doughnuts (I had the Killaloe, lemon and brown sugar), and a whole slew of manufacturer outlets & souvenir stores.
New Brunswick - NS North Shore
We left PEI the way we came, across the bridge to New Brunswick. Our route eastward takes us off the main highway in favour of smaller, more interesting roads that stay close to the Northumberland Strait. Just before we left New Brunswick we stopped in at the Winegarden Estate's winery in Baie Verte. After favourably sampling their wares, we left with a Cranberry fruit wine and some bottles of Apple wine. The Cranberry was an excellent find! In fact we made sure that our journey home would pass by the winery while it was open, and eventually brought home 6 bottles. Our sampling and purchases from the more well known Jost Vineyards in Malagash a couple of days later, couldn't surpass the Cranberry Wine from Winegarden Estate.
Just east of the winery we entered Nova Scotia. This spot is just about at the narrowest land connection between Nova Scotia and New Brunswick. It's the site of the eastern terminus of the Chignecto Marine Transport Railway, a failed 19th century plan to move sailing ships across the isthmus from the Bay of Fundy to the Gulf of St Lawrence.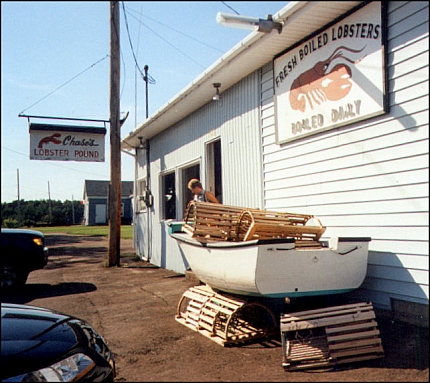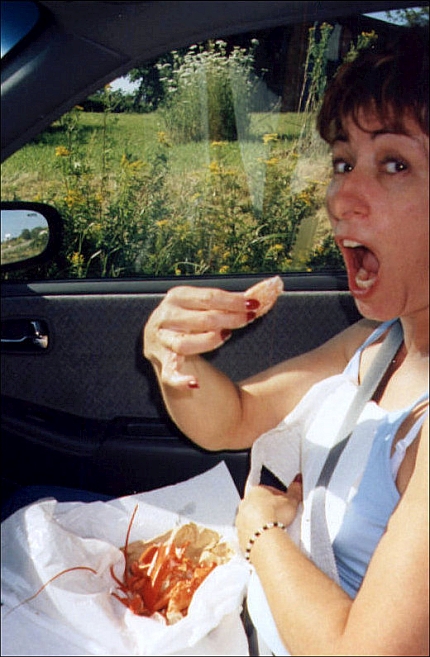 And just down the coastal road near Port Howe was Chase's Lobster Pound. Marsha gives Chase's the 'Best Fresh Lobster Award' of the trip. I have to congratulate Marsha on her amazing ability to devour lobsters in the car without splattering the interior with fishy flesh. We actually stayed in motels that had signs posted in the rooms prohibiting the eating freshly boiled lobster!
We found the northern coastal region between New Brunswick and Cape Breton (The Sunrise Trail) to be rich in history and landscape and spent more time exploring here than we expected to.

We found our first beaches here with weather & water warm enough for swimming.

We stopped at Heather Beach, a classic of golden sand. It was a scorching hot day, and the ocean water so inviting that I must have spent over an hour drifting and floating with the ever present jellyfish. They were quite beautiful, even if a little spooky.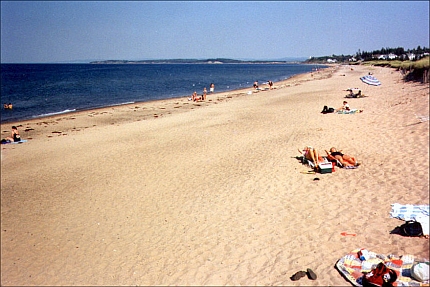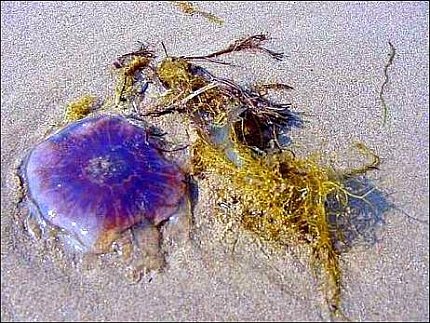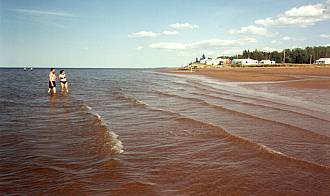 Later we camped at Caribou/Munroes Island Provincial Park where the ocean was a two minute walk away through a woodland trail opening up to grassy bluffs overlooking a red sand beach.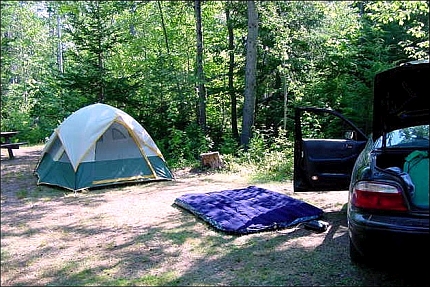 I even found a rock that bears an uncanny resemblance to my own head!